Welcome to our self-paced study group for English learners. Please take the time to visit the site. Check out resources and links. Join our ESL open study group by clicking the "follow" button on the right hand side of the page.
PS ~ Before you go, don't forget to leave a message introducing yourself or just saying hello!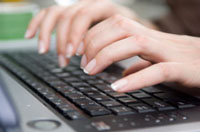 Where do you want to go with English? What are you working on? What are your goals? Please leave a message telling us more about your learning interests and plans. How can we help? Do you have a personal learning plan? We can help you develop a plan and customize your own Personal Learning Network.
Do have suggestions, ideas about features to improve the study group? Should we add a separate discussion group, chat, bulletin board to leave messages, voice messages? Let us know.
If you have questions about grammar and usage, please post them at
StudyCom's Question and Help Board
. You will also find many learning resources, mini-lessons and study guides there.
In the meantime, check out these
Great Sites for Students to Practice English
I look forward to reading your messages and welcoming you to our group,
Vanessa