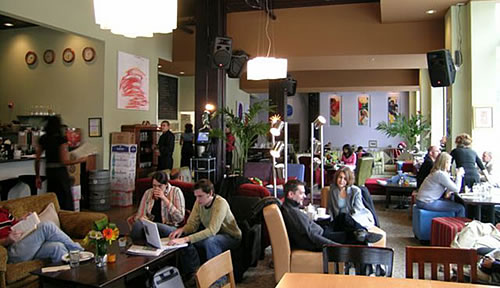 Greetings and welcome
to our informal hangout area, the
Virtual Coffeehouse
and student lounge. How should we furnish it? Games? Leave your suggestions in comments. Use the comment section to tell us more about yourself too.
Questions?
Email
vanessa.87036@gmail.com
.
No
homework help or editing requests please! I do not answer grammar and usage questions privately or do private tutoring by email. Grammar and usage questions sent privately will be answered publicly with identifying sender information removed.
You can also post grammar and usage questions here or on a question thread since I no longer visit the
EFI StudyCom Help Board
regularly.